Gastronomy Festival in Riga
Created: 15.08.2012.
Views:

2

/

415

From 1–9 September, Riga's most outstanding restaurants, pubs, cafes, patisseries and pizzerias will join in the Gastronomy Festival to show the high levels of professionalism in catering and hospitality and a unique range of gastronomic senses each of participating caterers offer to the residents and guests of Riga.
For participation in the Gastronomy Festival have applied 33 restaurants, cafes and bars – restaurants "Ambiente", "Avalon", "Bibliotēka N°1 restorāns", "Burkāns", "Dstyle Lounge", "KID*", "Kitchen", "Gutenbergs", "Merlin", "Panda9", "Ribs&Rock", "Steiku Haoss", "SUITE Restorāns", "Teātra Bāra restorāns", beer restaurant "Merlin", Jewish restaurant "Menora", 3 chefs' restaurant "Tam labam būs augt", raw foods restaurant "Raw Garden", fish restaurant "Le Dome", self-service frozen yoghurt store-café "Yo Yo Frozen Yoghurt", wine bar "Garage", pub "Lāsīte", Spanish tapas bar "Madride", cocktail bars "Betty Page", "D'vine bar", cafe "Mierā" and the culture bar "Sapņi un kokteiļi".
'Gastronomy Festival is held within the framework of the International Food Fair "Riga Food 2012" and is aimed to promote eating out culture in Latvia breaking the stereotype that eating out at restaurant, café or bar costs a fortune. Therefore Riga's most outstanding restaurants, cafes and bars await everyone to enjoy unique menus, special offers at very special prices. Let's transform Riga into the metropolis of gastronomy!' the festival coordinator Oskars Šļakota told.
'Even though Latvians prefer eating at home, prices at restaurants have become friendlier and caterers' professionalism has reached new levels. This festival is a wonderful opportunity to show cookery skills using local products and unveil unique menu to attract new clients,' the executive director of the Association of Hotels and Restaurants of Latvia Santa Graikste explained.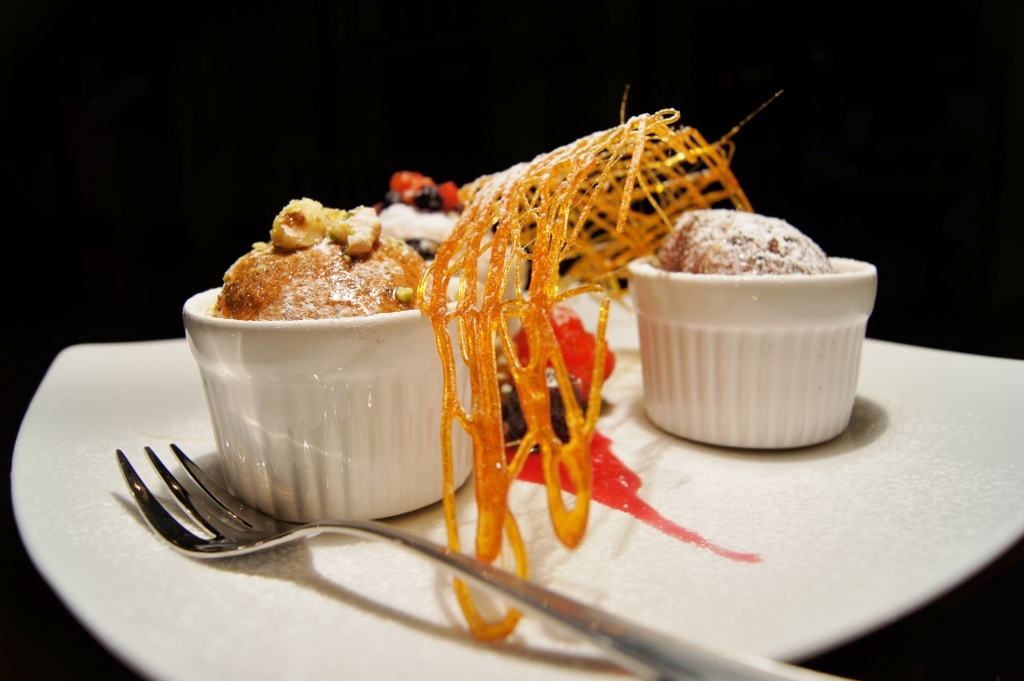 Read more about special offers in the festival website www.gastrofest.lv or the website of "Riga Food 2012". Follow festival news in social networks (draugiem.lv/gastrofest.lv, twitter.com/gastrofest_lv, facebook.com/Gastrofest.lv), join competitions and win prizes!
Gastronomy Festival takes place within the framework of the International Food Fair "Riga Food 2012" held by International Exhibition Company BT 1 and the producers' group Piraija Event in conjoint with the Association of Hotels and Restaurants of Latvia, Chefs 'Club, Latvian Bartenders Federation and every festival participant. Information support: Draugiem.lv, LiveRiga, "Četras sezonas", "BarRadar", BonAppetit.lv, "Izglītība un kultūra", ISIC, Spoki.lv, KasNotiek.lv, EasyGet.lv, Vietas.lv, "Latvia Travel", CeloArStilu.lv, "Baltic Taste" and "TAS Baltics".